Congratulations to Chibi for pushing his way into a PUSHODIGY / Level 2 (PL2) Title from World Treibball League!
There are 4 Tasks in Level 2, a clip of each is below.  Time limit: 2 minutes per Task.
TASK 1: 5 balls PARALLEL to goal line, 1st ball 5 second WAIT.
TASK 2:  5 balls PARALLEL, 1st-4th balls 3 sec WAIT, REDIRECT, 3 sec WAIT, PUSH.
TASK 3: 5 balls DIAGONAL to goal line, 1st ball 5 second WAIT.
TASK 4: 5 balls PERPENDICULAR to goal line, 5th ball 10 second WAIT.
16 years young and non-herding breed, Chibi loves Treibball.  "Is it my turn again?"   Sorry Chibi, now it's Piglet's turn.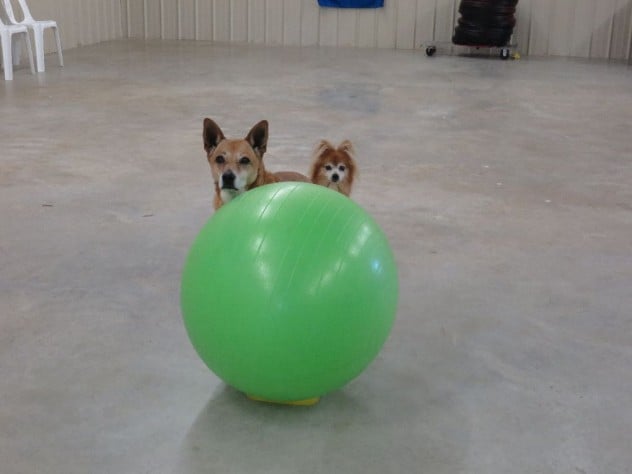 "Ok…I'm ready when you are."  Sorry Cheebs', you just had a turn, those are for Penelope.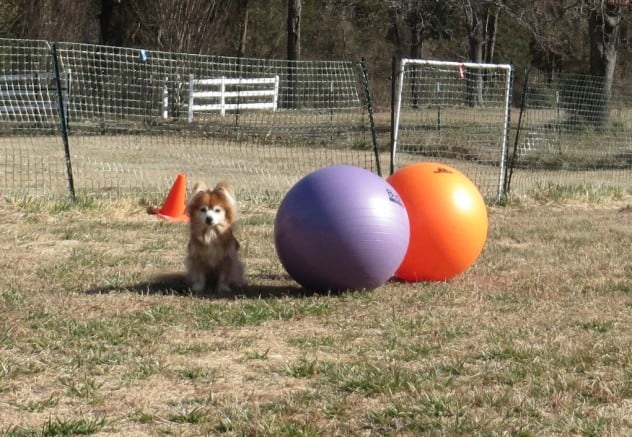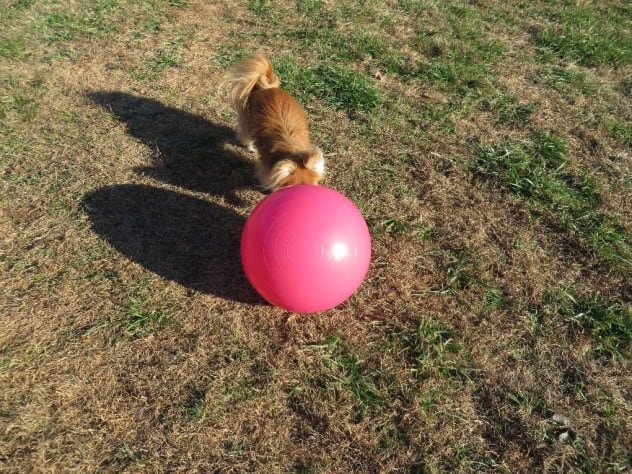 "YAY!  It's my turn again!"
Thanks Chibi (FOXMESA'S RED CHARM QUARK RN VBS PL2 GGL1) and WTL for all the fun!
For complete details on Title and Video requirements, see World Treibball League.