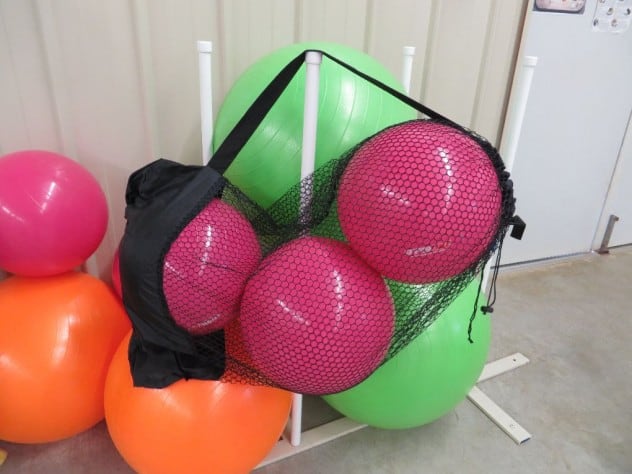 Picked up a few laundry bags for storing & transporting Chibi's 35mm Treibball balls.  BINGO.
The mouth of the bag has two locking drawstrings.  Easy to open and close.
A nice shoulder strap makes carrying the bag a breeze.
There's also a handy loop for hanging the bag from a hook, peg or similar.  Sweet.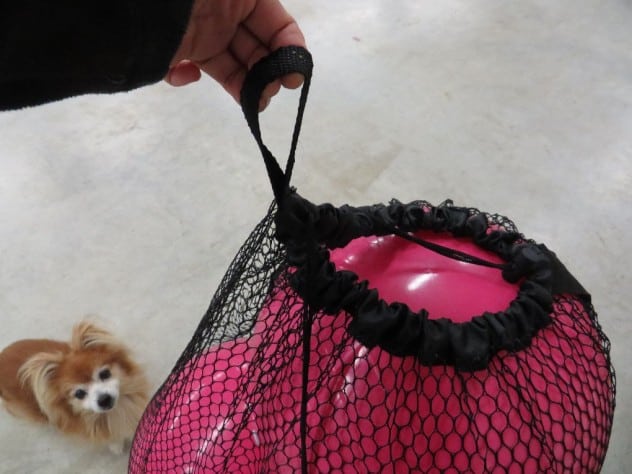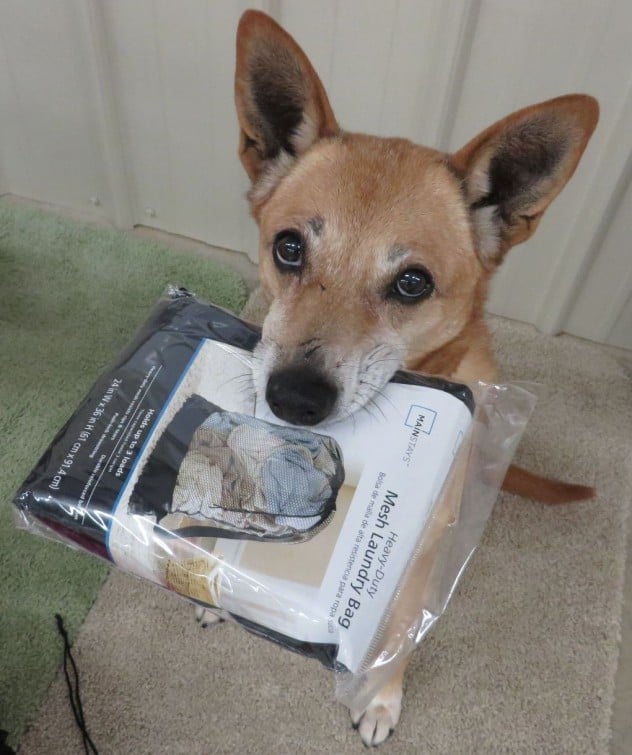 The bags I purchased are Mainstays' Heavy Duty Mesh Laundry Bag, 24″ W x 36″ H (61 cm x 91.4 cm).   At $5 a bag, these rock.
I have a few projects ongoing for the 40cm and larger balls.  Will share when finsihed.
Chibi says, "Enough already, let's get back to it…WTL Pushodigy awaits!"
Happy Pushing!  ~Mary & Posse