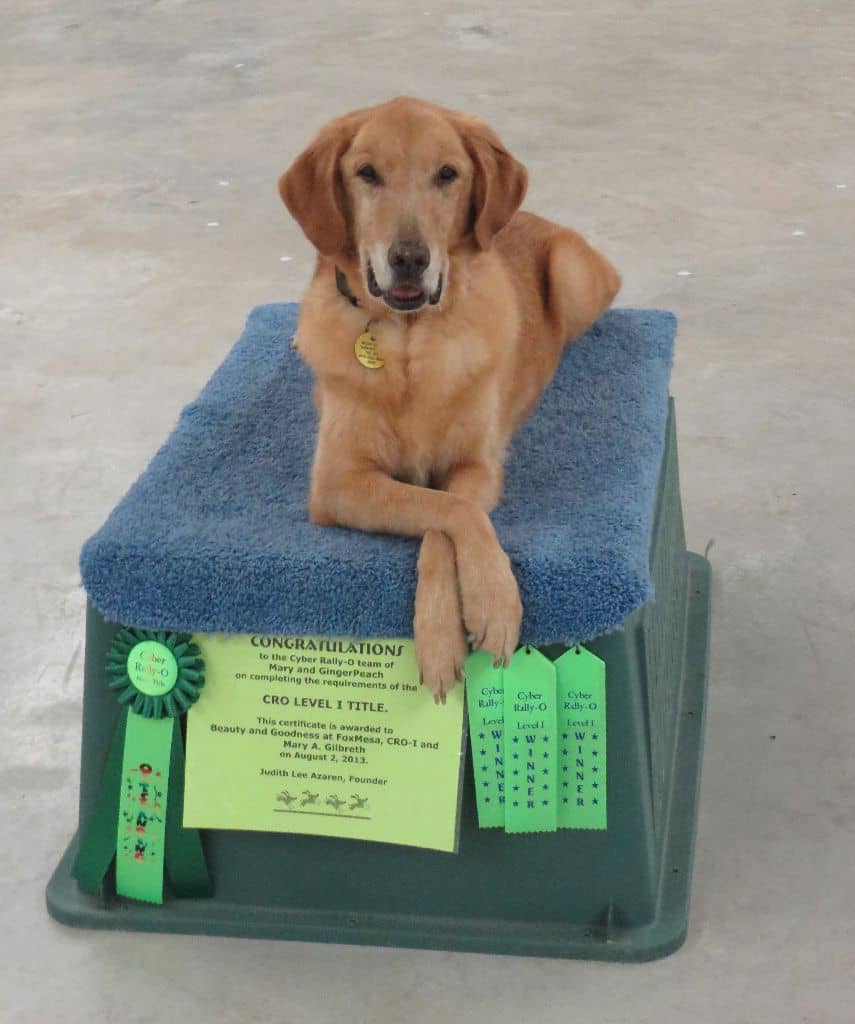 Congratulations to the Posse's GingerPeach!  GP earned her Level 1 Cyber Rally O Title (CRO-I) on Aug 02, 2013.  Very proud of this sweet and amazing Girl.
GP's qualifying runs, shown below and filmed in June and July, are part of the "healing heeling" the Posse and I find ourselves doing as we grieve our loss of Geronimo.  Performing these courses with GP, and also the ones shared with Geronimo (CRO-I) and Piglet (P-CRO-II and P-CRO-III), have brought some peace at a painful and difficult time.
*My Thanks to the amazing Jude Azaren, founder of Cyber Rally O.  She gives abundant time, energy and knowledge to the humans and canines of CRO.  Jude, along with the wonderful CRO members, ensures the venue is a supportive and positive one.  Jude and all in CRO (people and dogs), you Rock! 🙂
Rally On.
Level 1 Course 07
Level 1 Course 08
Level 1 Course 22